Rehoming a dog is about finding a good place for a dog that needs a new home. It means meeting the new owner and their new home and not asking for a high rehoming fee. Selling a dog is about making a profit out of the dog without an interest in where they're going.
While it's sometimes difficult to tell the difference between rehoming and selling a pet, it usually comes down to the rehoming fee, urgency, and the need to rehome.
If the person rehoming the dog is asking for a high fee, wants to get rid of the dog fast, and doesn't seem to care for their needs, they're selling.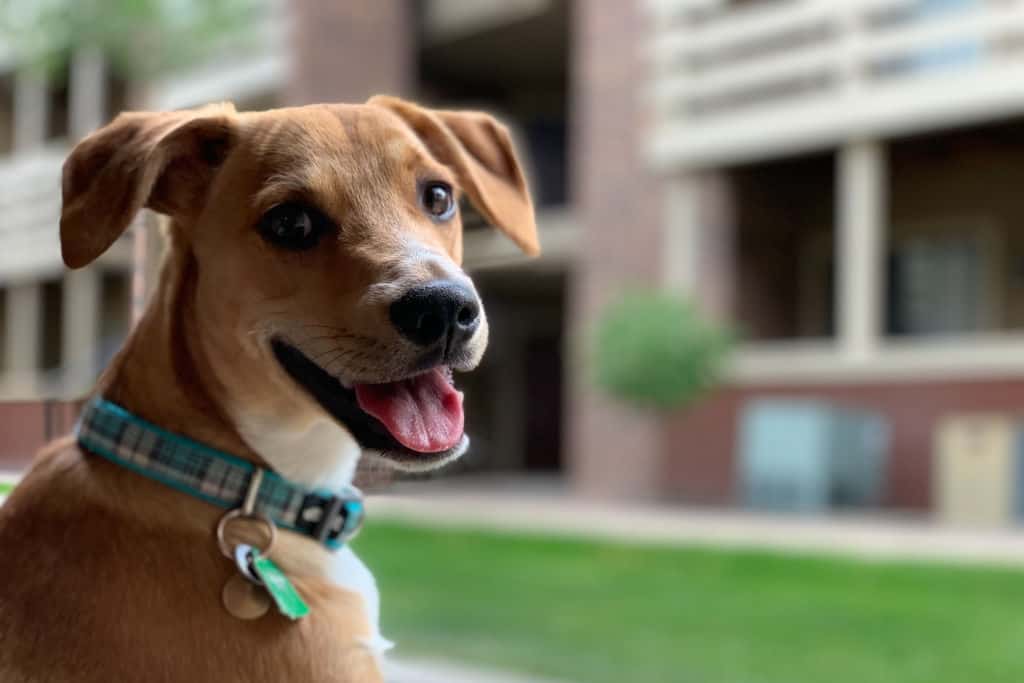 What Does Rehoming a Dog Mean?
Rehoming a dog is a way to give a dog to another person or family without asking for money other than a small rehoming fee and ensuring the dog will get a good environment to thrive.
It means finding a new home for your dog where they will be safe and loved. This is different from giving your dog to a shelter or rescue because you assist your dog in transitioning from one home to another.
Why Do People Rehome Dogs?
People rehome dogs for many reasons, some of which are good, while others are not. For instance, a person might rehome because of a sudden change in the household, which makes caring for a dog difficult. 
If someone has a hyperactive dog and cannot manage the dog and the kids, they may consider rehoming.
Other times, people make mistakes and don't realize that adopting a dog comes with a few responsibilities. Dogs need to be trained and taken care of, and you'll need to spend some money. This is especially true in the beginning when you need to pay for vaccinations, train the puppy, etc.
Then there are situations when people would sell a dog but claim it's rehoming. In such scenarios, always request references or reviews from previous adopters to verify the legitimacy of the seller, ensuring you aren't unknowingly supporting unethical practices.
They are either a breeder or someone who doesn't want a dog but is looking to get some money back. While rehoming fee is a common practice, you should always be careful, as there are lots of scams out there, which is why researching the seller is crucial.
Sometimes, an owner is just trying to make a few bucks back, and it's up to you whether you want to support this kind of practice and pay so much money.
Why Is There Sometimes a Rehoming Fee?
When adopting, a rehoming fee is relatively standard. Rescue organizations frequently charge this fee to screen out quick adopters who only have a passing interest. Owners will charge this for the same reason or to recoup some of their investment.
For the most part, a rehoming fee prevents people from obtaining free animals for malicious purposes. A typical fee should range from $50 to $150, with a maximum of $300. Anything above is likely a sale from a breeder or someone whose primary goal is profit.
On the other hand, a rehoming fee is a way for people to get some money back, and it all comes down to whether you're willing to suck it up and pay for it.
It's also a way for a backyard breeder to avoid violating Craigslist's TOS and possibly local laws.
Digital platforms like Petfinder or Adopt A Pet often have stricter guidelines for listings, making them more reliable than general marketplaces when searching for genuine rehoming opportunities.
If you're being charged a high rehoming fee, ensure the puppy has all of its vaccinations and that everything is up to date and correct. Getting the shots can be expensive, so ensure you're covered, at least in this respect.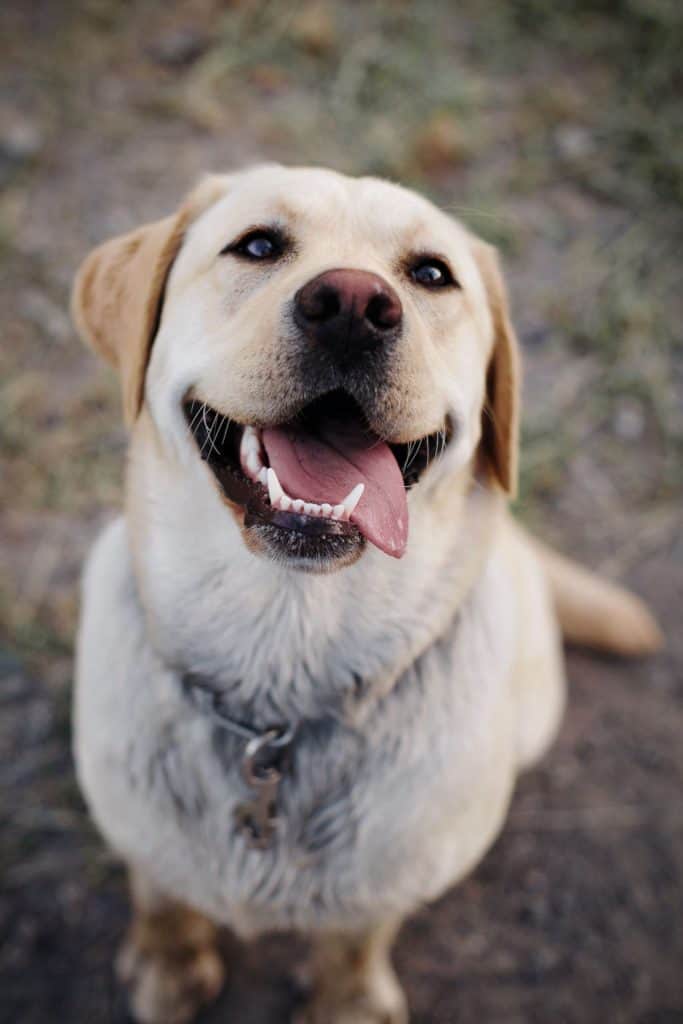 Is Rehoming Better Than Selling a Dog?
While buying a dog may be easier than getting one from a shelter or home, it is almost always the ethically correct choice. A dog is a living being, not an inanimate object. When properly rehoming a dog, the emphasis is on where the dog will receive the best care, not your wallet.
I recommend finding a breed-specific rescue. That way, they'll thoroughly check any family who applies for her and ensure she goes to a good home familiar with the breed.
You can charge a rehoming fee to discourage people from looking for free animals to sell. Because there are so many scams online, it's much better to find a reputable local breeder than buy one online. It's important to ensure you're not getting your puppy from a puppy mill.
When purchasing a puppy, ensure it comes from a reputable and ethical breeder.
An ethical breeder will have in-depth conversations with buyers to ensure that they are aware of and prepared to cover a dog's financial needs and will accept a dog back with no questions asked. Backyard breeders result in animals ending up in shelters or mismatched homes.
Always meet the puppy's mother, and never wire money to ensure you get a puppy from a reputable breeder. An in-person visit allows you to assess the living conditions of the dog, gauging their overall well-being and ensuring they weren't raised in subpar environments like puppy mills. Additionally, try to get their veterinarian's name and phone number and call them.
However, some dog sellers try to pass it off as "rehoming." These people are more concerned with making a profit than doing the right thing. If they demand a high rehoming fee, you'll notice. Others will lie about their aggression issues, illnesses, and so on.
When purchasing a dog, exercise extreme caution. The potential adopter must conduct due diligence to ensure they are not funding anything unethical. Cross-check any claims or certifications made by the seller through independent third-party sources.
For instance, if they claim to be AKC registered, verify this directly with the American Kennel Club. You can do this by contacting AKC Customer Service at 919-233-9767 or emailing them at Info@akc.org.
When Should You Think About Rehoming a Dog?
Regarding health and safety, rehoming a dog should be in the best interests of the dog and the people involved.
Here are a few reasons why you should think about rehoming:
A dog that is acting aggressively toward a child
Someone becoming disabled and unable to care for their dog
Your dog has anxiety issues (is afraid or aggressive), and you don't have the means to train him.
Someone in your house is allergic to a dog and cannot live with a dog
The rescue did not reveal some negative behavioral issues, and you are unprepared to deal with them.
You have a frustrated dog with a bite history and a new baby but lack the resources to train or work with the dog.
Many rescue organizations will take your dog and keep it if it cannot be adopted or trained. Sometimes rehoming is the best option for both the dog and the person. It may simply not be a good fit, which is unfortunate.
You shouldn't feel ashamed about rehoming a dog when it's a good thing to do. If it's the best thing for you and the dog, that's all it matters. Sometimes the best thing for your dog is not staying with you.
While it's emotionally challenging, prioritizing the dog's well-being might mean partnering with an experienced dog behaviorist or specialist who can help navigate the rehoming process, ensuring your pet's transition is as smooth as possible.
FAQs
Is adopting and rehoming the same thing?
Adoption and rehoming are frequently synonymous and can be used interchangeably. Many rescue organizations and shelters use the term "rehoming" as a synonym for "rescue" or "adoption." However, unethical breeders use these terms to trick others into buying.
Do dogs miss their owners when rehomed?
All dogs have roughly the same ability to recognize their owner's absence and miss it. How well they cope is determined by their temperament, basic socialization, and ability to cope with new situations. Most dogs adjust well to new owners and won't have issues.
Do you have to pay when rehoming a dog?
A rehoming fee is often involved when rehoming a dog, and you'll have to deal with the person rehoming to lower it. The fee is there to deter any bad potential owners who want free animals just to sell them. The fee shouldn't be too high. Otherwise, rehoming is profit-oriented, which becomes a sale.