Note: We may earn a commission from helpful, relevant links in our content. No cost to you. See our privacy policy.
Dog health. It's a worry that niggles at the back of every dog owner's mind.
Those mournful eyes peering up at you, a bit less sparkly than usual. The once vibrant coat now dull. You can't shake the feeling that something's off, but you're unsure what it is. You're not a vet after all.
But hey, your buddy needs you, and you want to be there, armed with the knowledge to understand what's going on. Welcome to the all-in-one guide that will help you navigate the winding and sometimes worrisome path of common dog diseases.
Buckle up; we're about to dive deep into understanding your dog's health status, the signs to look out for, and the steps you can take. After all, knowledge is power, and in this case, it could be the key to your dog's wagging tail and those love-filled eyes.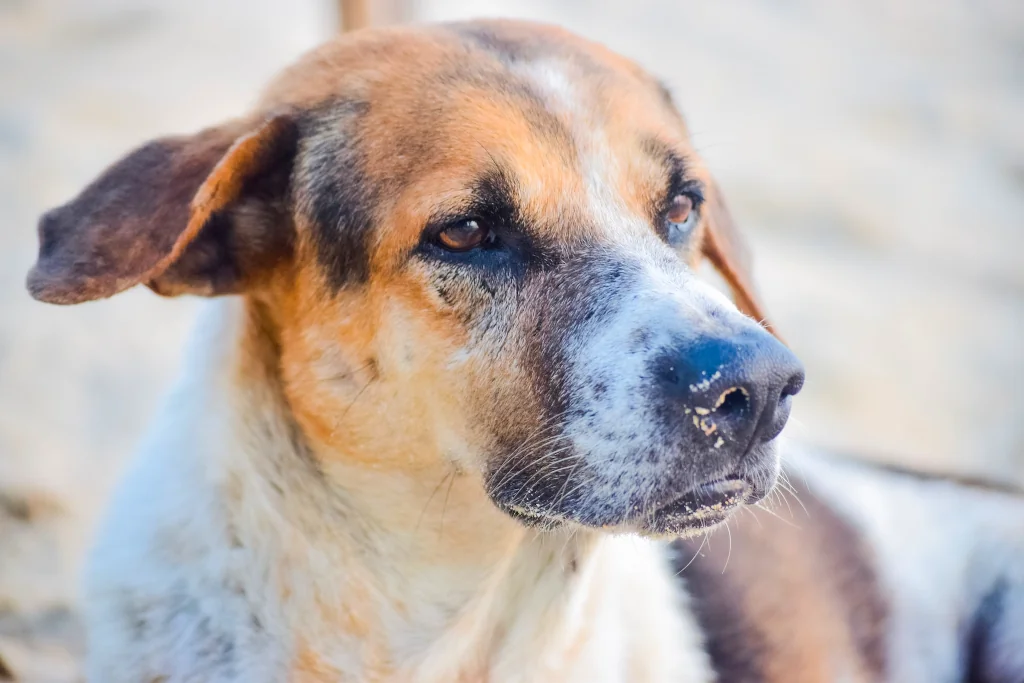 What Are the Most Common Diseases in Dogs?
Being aware of the most common diseases in dogs is like having a first-aid kit at home. You hope you'll never have to use it, but it's good to have it around when needed. Let's take a closer look at some of the common illnesses our furry friends may face.
Canine Parvovirus (Parvo)
Parvo, a highly infectious viral disease, is a potential death sentence, especially for unvaccinated puppies. It mainly targets the gastrointestinal tract, leading to severe vomiting, bloody diarrhea, and lethargy.
But did you know Parvo can be thwarted at home before it starts? By maintaining a clean environment, you can minimize the virus's spread, as it can survive on indoor surfaces for months. 
Moreover, follow your vet's vaccination schedule closely. Early and regular vaccinations are your dog's best defense against this ruthless disease.
Hip Dysplasia
A common genetic condition in larger breeds like German Shepherds and Labradors, hip dysplasia causes the hip joint to develop abnormally, leading to discomfort, pain, and limited mobility over time.
While genetics play a role, did you know your actions can exacerbate or mitigate its onset? Overfeeding and excessive high-impact exercise at a young age can increase the likelihood of developing hip dysplasia and even arthritis. Regular, moderate exercise and a balanced diet can help maintain your dog's optimal weight and muscle strength, easing the strain on their hips.
Gum Disease
Gum disease is surprisingly prevalent among our four-legged friends, with most dogs showing signs by age three.
In addition to regular dental check-ups, you can turn your home into a frontline of defense against gum disease. How? Include teeth-cleaning treats and toys in their playtime, and introduce tooth brushing into their routine from a young age.
By making dental care an enjoyable experience, you can help prevent tooth loss and other health complications linked to poor oral health.
Heartworm Disease
Spread through the bite of an infected mosquito, heartworms live in the heart and blood vessels of the lungs, causing severe lung disease and heart failure.
Preventative measures for heartworms extend beyond regular vet visits. Since mosquitoes transmit heartworms, using mosquito repellents around your home and reducing standing water can minimize your dog's exposure to these parasites.
Heartworm disease is common in many parts of the U.S., but thankfully, it's also preventable. So, ask your vet about preventative heartworm medications, a proactive measure that can save your dog's life.
Obesity
Obesity, though common in dogs, can trigger numerous health problems, including diabetes, heart disease, and joint issues.
Avoid "free feeding" or leaving food available all day. Instead, establish a regular feeding schedule and portion out their meals to prevent overeating. Incorporate daily walks or play sessions to ensure they get adequate exercise.
A fun and engaging way to manage your dog's weight is to make a game out of feeding. Food puzzles or toys that dispense food gradually can make mealtime more stimulating and slow down fast eaters.
Here's a table summary of the most common diseases in dogs:
| Disease | Symptoms | Breeds Most At Risk |
| --- | --- | --- |
| Parvo | Severe vomiting, bloody diarrhea, lethargy | Puppies, unvaccinated dogs |
| Hip Dysplasia | Discomfort, pain, limited mobility | German Shepherds, Labradors |
| Gum Disease | Bad breath, loose teeth, bleeding gums | Small breeds, like Yorkshire Terriers |
| Heartworm Disease | Fatigue, coughing, difficulty breathing | All breeds, but dogs in mosquito-prone areas are at higher risk |
| Obesity | Difficulty moving, breathing problems | Labradors, Bulldogs |
Each of these diseases is distinct, but they share a common theme – prevention is always better than cure. Regular vet check-ups, a balanced diet, exercise, and maintaining oral hygiene can go a long way in keeping your dog healthy and happy.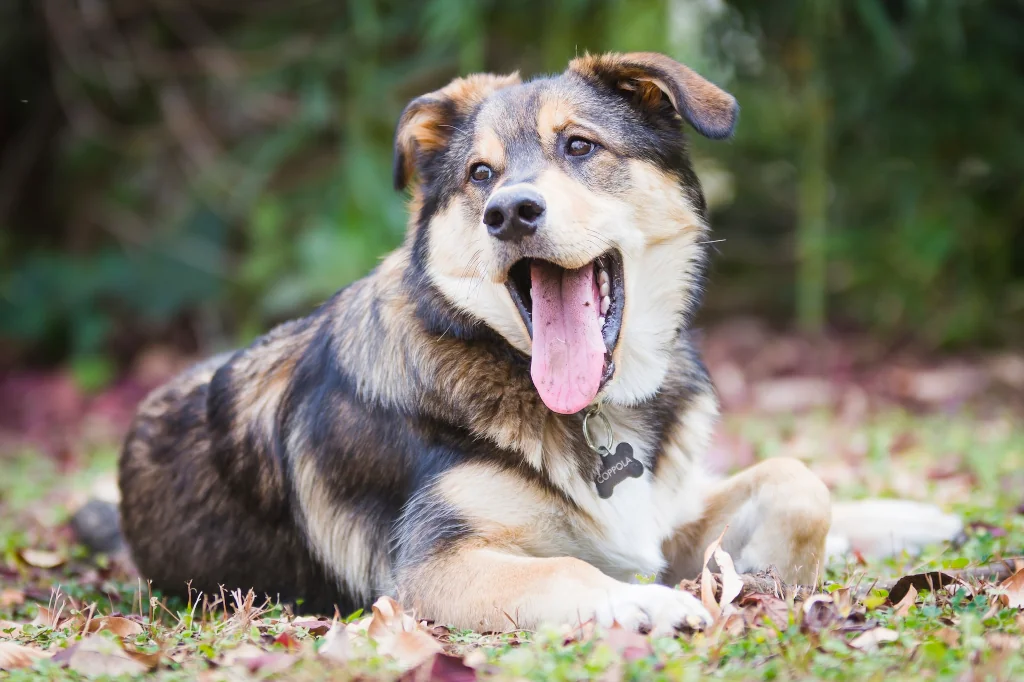 Common Signs of Illness in Dogs
The well-being of your dog is, in many ways, reflected through their behavior. Learning to read those signs is crucial in safeguarding their health. Here are some common signs of illness in dogs that every pet owner should know.
Changes in Appetite
A sudden shift in your dog's appetite—whether they're eating less or more than usual—can be an early sign of various health issues.
Weight loss or gain can also signal medical conditions like diabetes or kidney disease. If you notice unusual changes that persist for more than a couple of days, it's time to consult your vet.
Coughing, Sneezing, or Difficulty Breathing
Respiratory issues can manifest as coughing, sneezing, or labored breathing. These could be symptoms of heart disease, lung disease, or infections like kennel cough.
Especially if these symptoms are accompanied by a blue-tinged tongue or gums, seek veterinary attention immediately.
Altered Behavior
Dogs might become unusually aggressive or lethargic when they're not feeling well. Changes in their interaction with you or other pets, alterations in sleep patterns, or unexplained restlessness may also signal health problems.
Digestive Issues
Diarrhea, vomiting, constipation, or blood in the stool should always be taken seriously. These could indicate gastrointestinal issues, poisoning, or infections such as Parvo.
Suggested read: Signs of Poisoning in Dogs
Excessive Thirst and Urination
If your pup is drinking more water than usual and having frequent accidents, it might indicate diabetes or kidney disease. Never overlook these signs.
Changes in Mobility
Difficulty in climbing stairs, reluctance to jump, or changes in gait could be signs of musculoskeletal issues like arthritis or hip dysplasia.
Skin and Coat Changes
A healthy dog should have a shiny and smooth coat. Dull fur, hair loss, redness, swelling, or persistent scratching could indicate allergies, skin diseases, or parasites.
Suggested read: Common Skin Issues in Dogs
Above all, you know your dog better than anyone else. Trust your instincts. If something seems off, it probably is. Reach out to your vet, because early detection and intervention can make all the difference when it comes to your dog's health.
Is Your Dog At Risk? (exploring the risk factors)
When it comes to your furry friend's health, knowledge is your best defense. Certain factors can put your dog at a higher risk of developing diseases. Let's explore these risk factors and how you can mitigate them: 
Age
As dogs age, they become more susceptible to a variety of health issues, such as arthritis, heart disease, cancer, and kidney disease. Regular vet check-ups become even more crucial as your dog enters its senior years.
To ensure your older dog stays active and comfortable, consider incorporating joint supplements into their diet and provide them with a comfy bed to support their aging body.
Breed
Some breeds are predisposed to specific conditions. For example, large breeds like Great Danes are often at risk of heart conditions, while small breeds like Dachshunds may suffer from spinal problems. Know your breed's specific health risks and work with your vet to devise a preventive care plan.
For breeds prone to heart conditions, consider a diet that supports heart health, and for breeds with spinal issues, avoid activities that strain the spine, like jumping off high surfaces.
Here's table on some breeds and the typical health issues they may face:
Diet and Weight
An unhealthy diet and obesity can expose your dog to a host of diseases, including diabetes, heart disease, and joint issues.
Feed your dog a balanced diet and maintain a regular exercise routine to keep them at an ideal weight. To prevent overfeeding, measure your dog's food using a standard measuring cup and adjust portions based on their activity level.
Exercise, in particular, plays a crucial role in promoting your dog's wellbeing and managing various diseases from Canine Cushing's, to obesity, arthritis, heart disease, and even behavioral issues such as anxiety and hyperactivity.
Environment
Your dog's surroundings also play a crucial role. Exposure to harmful chemicals, parasites, or infectious diseases in public spaces can increase their risk of illness.
Maintain a clean living environment, ensure your dog is properly vaccinated, and use appropriate pest preventatives. If you live in an urban environment, consider dog booties to protect your pup's paws from hot pavement and harmful substances like road salt.
Genetics
Just like us, dogs can inherit health issues. If possible, obtain a health history of your dog's parents to understand any potential genetic disorders.
If you're adopting a puppy from a breeder, choose a reputable one that screens for genetic disorders in breeding pairs. If you've rescued a mixed-breed dog, DNA testing can provide insight into their breed composition and potential health risks.
Remember, even with risk factors, many conditions can be managed or prevented with timely veterinary care and lifestyle modifications. As a pet parent, your awareness and proactive actions can make a world of difference for your furry friend's well-being.
FAQs
What is the most fatal disease in dogs?
Parvovirus, a highly infectious viral disease, can be deadly, especially in puppies. Heartworm disease, if left untreated, can also be fatal. In general, the most fatal disease in dogs is often considered to be rabies, primarily due to its extremely high mortality rate.
How can I tell if my dog is feeling unwell?
Your dog may show signs of discomfort through behavioral changes such as lethargy, decreased appetite, increased thirst, frequent urination, coughing, or sneezing.
What are the signs of a serious illness in dogs?
Signs of serious illness in dogs can range from changes in behavior (such as lethargy, aggression, or depression) to physical symptoms like unexplained weight loss, persistent vomiting or diarrhea, difficulty breathing, or unexplained lumps.
Do all dogs get the same diseases?
No, disease susceptibility can vary based on factors such as breed, age, weight, lifestyle, and genetics. For example, heart disease is more common in older, larger breed dogs, while smaller breeds may be prone to dental diseases.